Kiev Underground Tour 2021 – A Unique Trip to The Past
Add to wishlist
Added to wishlist
Removed from wishlist
0
Group Size
4-10 people, Small groups
Kiev, often also spelled Kyiv, is the capital city of Ukraine. Once under Soviet rule, the city has transformed immensely since it got freedom. Today, it is filled with many tourist hotspots for various travelers, including history enthusiasts. The city is filled with religious history, grand architecture and is a cultural capital for Ukraine.
Many people visit Kiev for its beautiful churches, monasteries, and cathedrals. It has two UNESCO world heritage sites, the St. Sophia Cathedral and Kiev-Pechersk Lava. There are a few ways to enjoy Kiev's architecture and religious heritage sights.
While the beautiful Kiev can be enjoyed above ground, there is an underground world just as interesting to explore. There is a list of different underground tours available. From tours of monasteries to tours of missile bases.
One thing is for sure, you'll never run out of things to do in Kiev.

Highlights:
Two UNESCO Heritage sites, the St. Sophia Cathedral and Kiev-Pechersk Lava
Has the second deepest subway station in the world
It is the cultural and scientific capital of Eastern Europe
Know before you book:
Religious sites require guests to follow strict dress codes
Bring a jacket or warm clothes to the tour. It gets cold underground.
Not wheelchair accessible
Kiev is a beautiful and safe city to visit. It is an easy place to travel to for tourists as English is spoken by many locals. Kiev, as part of Ukraine, was once under Soviet rule and gained independence in 1991. Many of the architecture of the Soviet era has survived and still stands today.
Most of Kiev's landmarks are mainly religious buildings with cultural and religious significance. St. Sophia Cathedral and Kiev-Pecherska Lava are both UNESCO heritage sites and attract hordes of visitors.
Tourists can visit the underground catacombs in the monastery where the monks that lived there were buried. Due to the cool, dry environment in the caves, their bodies became embalmed and have survived to this day.
Kiev Subway
Kiev's metro station opened in the 1960s under Soviet rule. Kiev's subway system is filled with a lot of beautiful paintings and mosaics.
Art Along the Kiev Metro
Kiev metro stations have many art pieces depicting the Kievan Rus' and Soviet Union history. Many of them have mosaic art pieces on the wall like the one at Shulyavska Station. The mural depicts two men standing side by side holding an atom bomb.
At Osokorky Metro Station there are many murals painted on the ceilings. In 2018, eight murals were painted over 11 weeks on the subway ceiling. Each piece depicting the 'National Unity of Ukraine'.
Khreshchatyk Station is one of the busiest metro stations in Kiev. It is decorated with beautiful marble and ceramic ornaments. Metallic grills in the passageway give it a modern look.
Second Deepest Metro Station
Arsenalna is the deepest metro in Ukraine and the second deepest subway station in the world. To reach the bottom of the station, visitors take two long escalators 346 feet (105m) down. It takes a total of five minutes down the two escalators to reach the bottom.
The entrance of the Arsenalna station is adjacent to the beautiful Dnieper River. Dnieper River is one of the major rivers in Europe. It runs through Ukraine and Belarus to the Black Sea. The River is very important to Ukraine's economy as it runs hydroelectric power stations.
Kiev Underground Prices 2021
Kiev was recognized as one of the cheapest countries in Europe. The cost of tickets to these Kiev underground tours is low and starts at 1 436 UAH ($54). Tickets get more expensive the longer the tours are. For the longest tours, food, drinks, and entrance fees can be included in the pricing.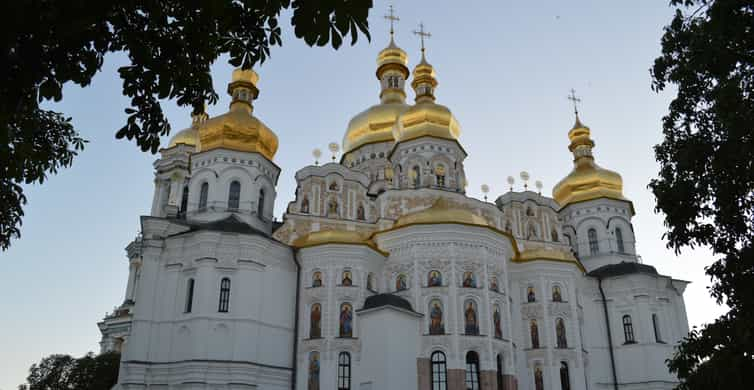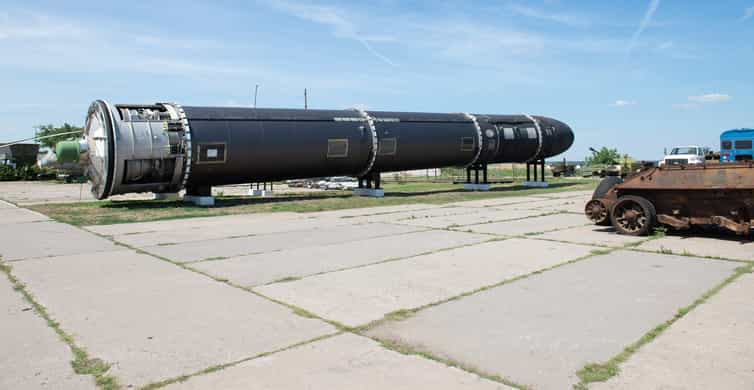 Times
Most tours start at 10 am in the morning and have different time slots throughout the day. Underground tours will start early in the afternoon and end before dark. You can visit the tours on any day of the week, including the monastery. 
Best Time to Go
Kiev's weather is pleasantly warm in the summers and very cold in the winter. The best time to visit Kiev is during Spring from March to May. By then, all of the snow of winter has melted and the weather is pleasantly warm. Avoid visiting during the heavy rain seasons of July and August.
Kiev Underground Packages
There are a few underground tours available. Each tour will show tourists a side of the city usually not seen. One tour takes tourists on a tour under the city and to an underground river.
Kiev Metro Station Tour
This underground tour takes you on a ride on a real Ukraine metro in Kiev. You'll visit and stop at eight incredible metro stations under the city. Your private guide will accommodate you to all eight stations, telling you a bit more about them. Each Kiev metro station has its own unique story and charm.
At one of the stations, Zoloti Vorota Station, you can marvel at a total of 80 mosaics. Each mosaic depicts the history of the loose federation of Kievan Rus'. You'll also make your way to Arsenalana Station, which is the second deepest Metro Station in the world. It is 346 feet underground. It takes a total of five minutes on the escalator to reach the bottom of the station.
What we liked: A total of eight stations to explore including the world's second deepest metro station.

---
INCLUDES:
2-hour walking group tour
Tour guide
A look at Soviet-era architecture
EXCLUDES:
Metro ticket
Hotel pickup & drop-off
Wheelchair accessibility
This tour is best suited for tourists interested in Soviet-era architecture and art. History buffs will also enjoy learning about the Kievan Rus'.
Check Price & Book
---
Kiev-Pecherska Lavra Underground Tour
The Kiev-Pecherska Lavra is a UNESCO World Heritage Site and was a monastery. Monks studied, worshiped, and lived there. A private tour of Kiev-Pechersk Lavra is best suited for tourists interested in religious sites.
The tour begins with a trek through the caves to see the underground churches where Lavra Saints once worshiped. You'll also stop at the holy springs of St. Anthony and St. Feodosy. This fountain has healing capabilities. Drinking water from this fountain is believed to heal you.
The main building of the monastery, the Lavra Bell Tower, stands over 300ft above the monastery. There you'll have a chance to climb to the top and enjoy a magnificent view of Kiev. End the three-hour tour with a trip to the Museum of Miniatures.
What we liked: Great choice for a half day tour of popular religious sites in Kiev.
---
INCLUDES:
Tour guide
Admission tickets to Kiev-Pecherska Lavra and the Lavra Bell Tower
Hotel pick-up and drop-off
EXCLUDES:
Admission tickets to the Museum of Miniatures
Wheelchair accessibilty
Warning: The Museum of Miniatures is closed on Tuesdays.
Check Price & Book
---
Kiev Underground Urbex and Bunker Tour
This tour is best suited for adventurous travelers interested in finding out how life was during the Soviet Union state rule.
Begin the Urbex or urban exploration tour by seeing the underground tunnel system of Kiev. Equipped with their flashlights and gumboots, visitors will walk with their tour guide. They'll walk through the tunnel system in darkness to see the underground river.
The second part of the tour takes visitors back in time to the Soviet Era. They'll walk through a Cold War bunker in darkness. This one-hour guided tour will show you what it was like living during the Cold War under USSR rule. Posed mannequins in real Soviet uniforms and real bunker equipment make the experience more real.
What we liked: Have a glimpse of what times were like with real props of the Soviet era.
---
INCLUDES:
3-hour tour
Equipment needed: torches, boots, gloves
EXCLUDES:
Hotel pickup and drop-off
Belt
Wheelchair accessibility
Tip: Guests are encouraged to bring a belt and clothes they don't mind getting dirty and wet.
Check Price & Book
---
Full-Day Nuclear Missile Base Tour
This is a tour suited for travelers interested in the Soviet Union and the Cold War. Guests will tour the Museum of Missile Forces for three hours. You have ample time there to talk to former service personnel and learn about the ever-present threats they received of nuclear wars.
After the museum, travel 45 meters underground to the Command center. There you will get a first-hand chance to press the infamous "Red Button". The "Red Button" controlled the command system that launched the nuclear missiles almost 30 years ago.
What we liked: A 10-hour tour of Cold War History buildings and memoribilia.
---
INCLUDES:
Hotel pick up and drop off
All entrance fees
Lunch
Check Price & Book
---
The underground tours available are a good way to see Kiev from a unique perspective. All of the tours allow visitors to see what life was like a few decades ago under the Soviet Union. Unfortunately, none of the tours are wheelchair accessible or suitable for people with claustrophobia because of the tight spaces. These are interesting tours to take for people interested in the military and Soviet war history.
PROS
A chance to see Kiev from a different perspective
Knowledgeable tour guides
CONS
Not wheelchair accessible
Not suitable for people who are claustrophobic
Specification:
Kiev Underground Tour 2021 – A Unique Trip to The Past
| | |
| --- | --- |
| duration | 2-10 hours |
| tour-type | Extreme |
| Accessible | Not for wheelchair users, Pregnant women, People with heart or serious medical conditions, People with claustrophobia |
| Inclusions | Tour guides, Entrance fees and tickets |
| Exclusions | Wheelchair accessibility |
| Meals | Not unless specified |
| Pick-up | Not unless specified |
| Suited for | History buffs with an interest in the Soviet Union and the Cold War |
| transport | Public |
| group-size | 4-10 people, Small groups |
Kiev Underground Tour 2021 – A Unique Trip to The Past